Oxford Development finds strong prospects in its own backyard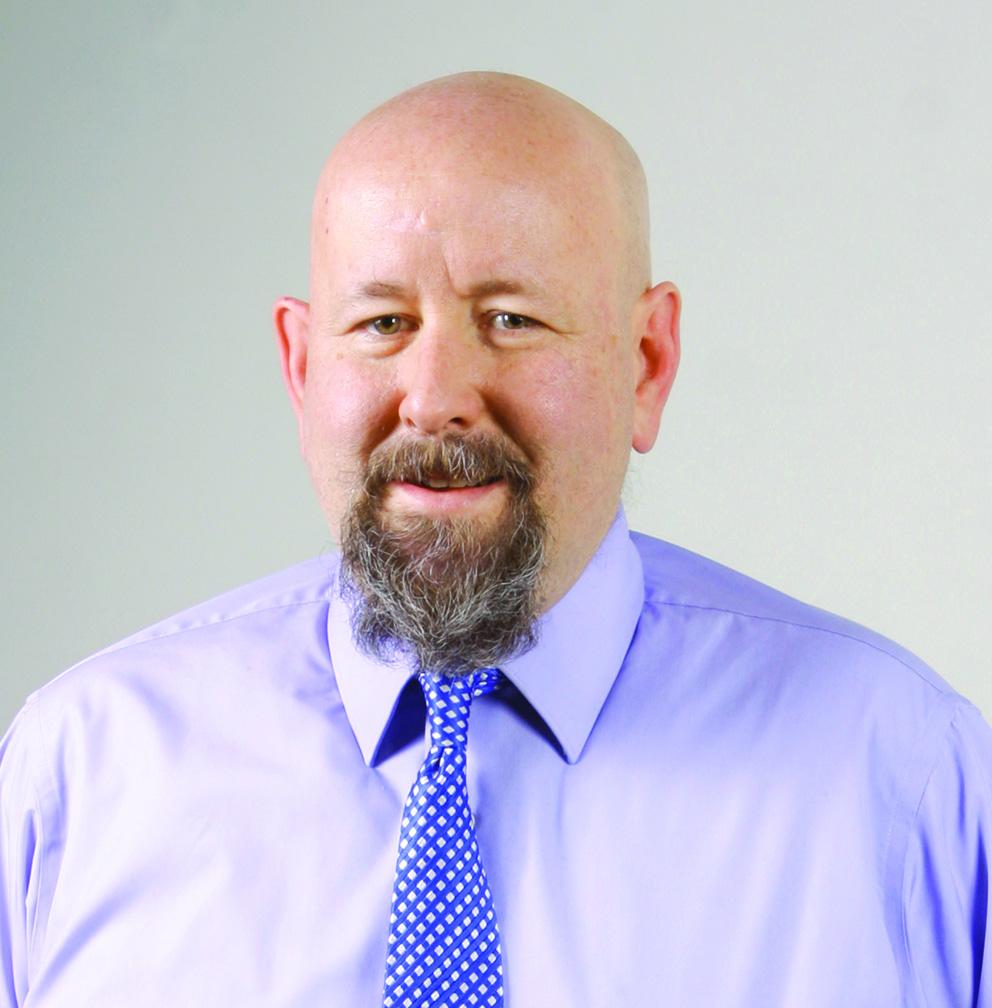 Tim Schooley -Reporter- Pittsburgh Business Times
Oxford Development Co. spent the years following the Great Recession building new hotels in places like Michigan and Colorado and working on federal projects with the Department of General Services. But these days, Oxford's current focus is home sweet home.
"From 2013 to 2015, our emphasis has been heavily focused on Pittsburgh as a result of the strength of the market," said Steve Guy, president and CEO of Oxford, who has worked in a variety of leadership roles over 25 years.
As the leader of the downtown-based company that develops properties nationwide, Guy pointed out that Oxford is far from alone right now in its focus on Pittsburgh.
"I don't see us as being any more or less significant that anybody else," he said.
Yet when it comes to Pittsburgh's ongoing revitalization, Oxford's name keeps cropping up all over town. Homewood. Downtown. The Strip District. South Oakland. The South Side. If a local community is experiencing new development, chances are Oxford is there or thinking about it.
This wasn't always the case. Even though Oxford was founded in Pittsburgh 53 years ago, for a large portion of that period, it didn't consider the city as a desirable place for development.
Today, a significant portion of Oxford's $500 million development pipeline is in its hometown.
Other areas of activity include North Carolina and Colorado.
Oxford's urban turn is striking for a company still best known for pioneering the enclosed suburban shopping mall concept. Founder Eddie Lewis and an Oxford progenitor developed the Monroeville Mall, while Oxford itself built South Hills Village not long after, also in the 1960s.
For much of its history, Oxford has made its name by providing services to others in the real estate business, working as a representative for developers, managing 13 million square feet of property, and offering construction and engineering services.
Oxford's big jump into the market for private development comes after years of working behind the scenes on projects for major companies such as UPMC, PNC Financial Services Group Inc. and the city-county Sports & Exhibition Authority, the agency that owns the property for the Civic Arena redevelopment.
"We do a ton of third-party management," said Guy, touting Oxford's deep staff of professionals who work in engineering, planning, LEED-certification and others specialties. "When times are slow for some of those clients, we have this tremendous stable of horses that filled right in and moved into these opportunities."
Oxford Vice President for Business Development Shawn Fox has witnessed the company's evolution from both the inside and the outside. Before being hired by Oxford in 2010, Fox was chief of staff for former Allegheny County Chief Executive Dan Onorato.
"What's so intriguing to me is it's an operating company," said Fox of Oxford. "What I've learned is they are very strategic about how they approach development, but they can be opportunistic."
Jeff Burd, publisher of BreakingGround magazine, principal of construction consulting firm Tall Timber Group and an observer of Oxford for more than 20 years, said the amount of development the company is pursuing within the city of Pittsburgh right now is unprecedented in its recent history.
"They're more active than I've seen any single developer be at one time in the city in more than a decade," said Burd, putting Walnut Capital Partners not far behind.
Most recently, Oxford presented a proposal to the Pittsburgh Zoning Board of Adjustment to build a 146-unit apartment project on Centre Avenue near the Whole Foods in East Liberty. The six-story, 167,000-square-foot project will be called Emerald on Centre.
In a separate project on Smallman Street in the Strip, the steel framing is up on a new 50,000-square-foot building that's already fully leased, according to Guy.
It's part of a larger $130 million development called Three Crossings, which is expected to encompass more than 200,000 square feet of office space, including a 299-unit apartment complex and parking garage.
Over on the South Side, Oxford's new apartment building on Hot Metal Street is nearing completion for a summer 2015 opening. The $26 million project is being developed by Oxford and managed by Walnut Capital. A second phase also is being planned.
Then there's an office tower in the works for downtown, new flex office projects slated for a riverfront site at the Pittsburgh Technology Center in South Oakland and another flex project planned for a site near the Pittsburgh International Airport in Findlay Township.
In Homewood, Oxford partnered with S&A Homes to build a 41-unit senior apartment building called Homewood Station, an $11.5 million project in a community that hasn't seen much development.
Oxford also is partnering with S&A to build about 40 townhouses to be leased on a rent-to-own basis on scattered sites near Homewood Station.
And the company continues to market its downtown office tower plan for 350 Fifth Ave., a project it announced in May 2012 during its 50th anniversary.
An ambitious plan to replace a former department store building with a new 29-story office tower costing an estimated $190 million to $200 million, the project remains dependent on an anchor tenant to jump-start construction, one Oxford has yet to land.
While Burd said he isn't sure there are any potential major tenants out there that will enable the firm to build the downtown office tower, he noted Oxford's cautious approach of waiting until it has an anchor tenant is based on a realistic assessment of market conditions downtown.
"I don't get the impression from Steve (Guy) that this is Eddie Lewis throwing up an office tower without any tenants," said Burd, alluding to the Oxford founder's development of One Oxford Centre in the 1980s.
Pat Sentner, a principal who works as a commercial real estate broker with the Pittsburgh office of Colliers International, spent eight years with Oxford. He said the company's deep roots and penchant for partnerships mean its development decisions aren't being made in a vacuum.
"They believe in the city, and that's where their roots are," Sentner said. "They get good partners that they work with on all aspects of commercial real estate, which helps them to get things done and get things done in the right way."
Despite all the projects in its pipeline, the company continues to scout for other projects here and elsewhere.
It submitted a development proposal for the companion site to the David L. Lawrence Convention Center, where the Sports & Exhibition Authority has long sought to build a 500-room hotel.
Fox confirmed Oxford is vying for the project without offering more specifics.
"We're going to continue to be opportunistic," Fox said. "Oxford always has been very good at not overextending itself."
Guy adds up all the basic fundamentals that make developing now in Pittsburgh such a great investment.
"We have this great staff. We have great access to capital, internally and externally. And we have a great market. And it's our hometown,"he said. "It doesn't get much better than that."
Tim Schooley covers retail, real estate, construction, hospitality, arts and entertainment, and government. Contact him at tschooley@bizjournals.com or 412-208-3826.